I need to get something off my chest and I am sharing this with love in my heart for anyone who has said it recently. As my boys are growing up – into men – one of the things that happens regularly is people saying: oh look, you've lost weight!
Now I know no one is saying this for any other reason other than to give a compliment, but I need to explain why it's not, and also why it's potentially damaging in the long term.
Some pre-history
When I was a kid, our family would go on annual or semi-annual trips to visit long-term friends and relatives. As the years went by and we turned into teenagers, my sister and I started to get: oh you've lost weight! and there was much gushing about how we looked.
But the next year it wasn't said, and so of course, in our minds, we took on board the unsaid message of: oh look, you're fat!
It happened every year, across various communities, and then when I visited Australia from the UK after a three year break, someone said to me: oh you've lost weight.
I was in my mid-20s by this point and for the first time, it really registered how bloody ridiculous this was, because I'd lost weight, gained weight, lost weight, gained weight, and on it goes, throughout this time.
Hey, in the period between visits I'd adventured through India for months (you always lose weight in India) and well, living in London during the winter, you always gain weight! Especially when you're not used to cold like that!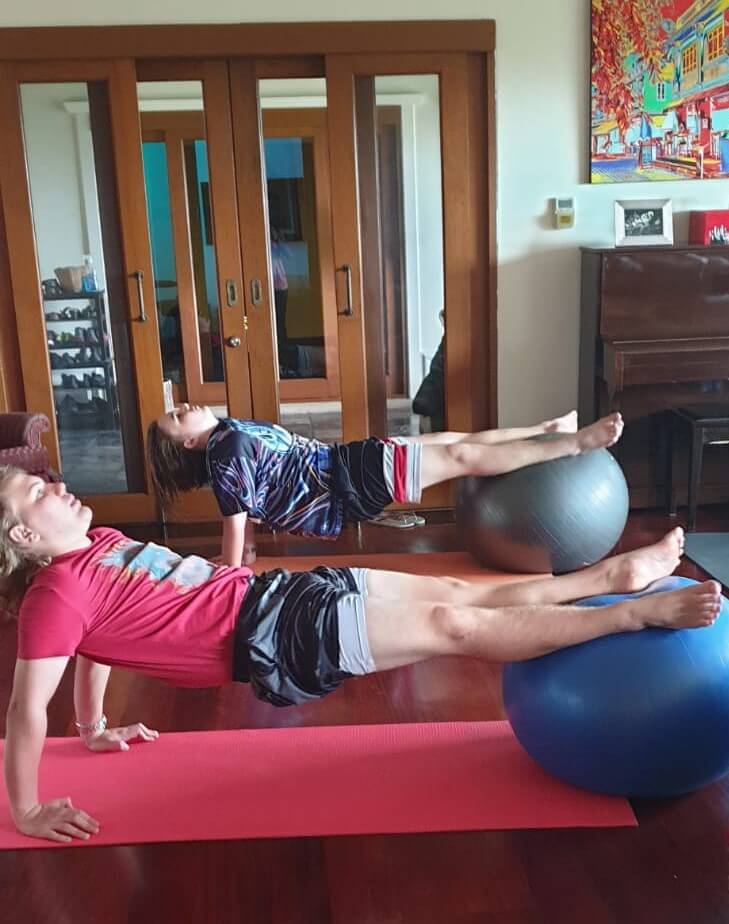 And because of my experience….
I never comment on anyone's looks, other than to say: you look great! Whether they have lost or gained weight, hair, or anything else that comes with getting older, I will only say: you look great (and I mean it too). If people ask me how they look, I'll say the same thing, and if people ask me if they've lost weight, I'll still say the same thing.
For me, I only care about the heart of a person. What's inside. The outside packaging has far too much focus in our society, and it's a damaging focus, because it doesn't see the best in those around us, just how we look. I honestly couldn't care less how you look if you have an enormous heart.
Getting back to my boys
Lex has never carried weight in his life. His biggest struggle has been his posture. One of the many big challenges he has faced in his young life, was the lack of focus on physical education when he was in special needs schools, which resulted in the loss of strength of his core strength and muscles.
For years he was slouching terribly, which made him look like he had a tummy. Steve and I were totally freaked out about it too. After moving to Phuket, we got him booked in with Carole Duperat for weekly Pilates lessons (which he still does), and now Chris McDonald's boot camps and boxing lessons. He does so much more than that too and I feel we are close to overcoming this posture issue. But it still crops up now and again, making me wonder if it will always be a challenge he needs to pay attention too.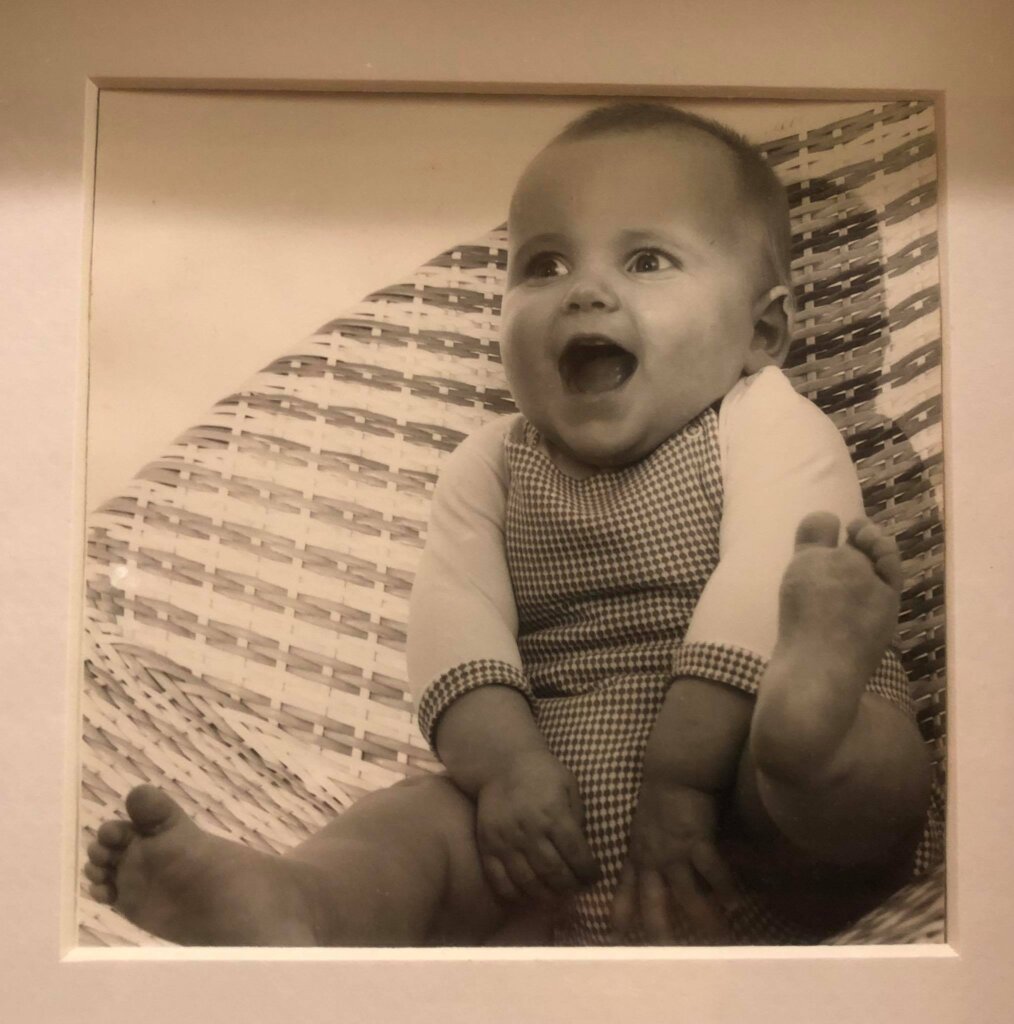 Jax was born with rugby thighs, like his dad, and his body is getting ready to explode to six foot three! He will be the tallest in our family by far, and I know both of my son's will be looking down on me very soon – but especially Jax! We're expecting Lex to hit six foot one.
For Jax, we always place a great emphasis on healthy eating, and a focus on physical exercise. He also loves to work out beyond the heavy physical schedule we have in place for both the boys, and he loves it. Both boys definitely want to be strong. That makes me happy.
Anyhoo, I have watched many friend's kids grow from chubby kids into mighty adults. Not all kids are the same – some are skinny, some are chunky – but it's the focus on health and wellness that matters in the long term. And please, I'm obviously not talking about childhood obesity here, don't get me wrong. That is a HUGE issue that needs to be addressed.
But comments like you've lost weight, while often well intentioned, can impact them in a different way, and from my experience, not in a good way.
We'll all be changed when we meet again
Besides, by the time this whole Covid situation is over, some of us will be fatter, some will be thinner, some will have damaged livers, and we'll ALL be older! It might be quite shocking to see some people in our lives when the world opens up again, because it will be a long time between hugs when it finally happens.
I am expecting a lot of people to be blown away by the boys, but please, just tell them they look great and leave it at that. When kids hear obsession with weight, it goes in and does damage.
Do we have a deal?
Cheers
Andrea
Uncommon Courage – my new book – is available
You can buy it on Amazon, Apple Books, Barnes & Noble, Book Depository, Booktopia, Smashwords, Kobo, Gardners, Odilo and Scribd.
Do check out my new Website uncommon-courage.com.
Come and join the conversation in my new Facebook Group Uncommon Courage.
Connect with me
Website, LinkedIn, Twitter, Facebook, YouTube, Instagram, Medium, SlideShare, Amazon.
The Know show
Check out The Know Show. It's new and a weekly wrap up of the news!
18 Steps to an All-Star LinkedIn Profile
Listed by Book Authority in the 100 Best LinkedIn Books of All Time and 22 Best New LinkedIn eBooks To Read In 2021 categories. Grab it today if you want to take your professional presence to the next level! When it comes to LinkedIn, it really is time to ask — can you really afford not to have this book in the hands of every employee?
Feedback
Have I done a great job for you? Can you write a reference on my LinkedIn profile or on my Google Business page? If not for me, why not write one for someone else who inspires you or has helped you? Join the #GivingEconomy
Check out Second Nature Social on my YouTube channel.
Want proof social leadership transforms business and attracts customers? Check out this case study with IBM Asia Pacific.