This content will be featured in daily images shared across social media until I run out of ideas. Feel free to send me your ideas and I'll credit you. Track the hashtag #UncommonCourage if you want to see it go live. The content will then be posted in this blog for easy reference and it will be continually updated. Favorite it and check in often.
The most recent daily tips
Introduction
When it comes to the climate emergency, it's a very overwhelming and confusing conversation. No wonder so many are feeling eco-anxiety (resources for eco-anxiety here), because they feel useless in the big fight we face. But more are waking up to the urgency and 2022 will be the year we see significant momentum. Keep the faith my friends. We will do this.
In my work in sharing climate and social issues content over many years, I had an epiphany in 2021. And that epiphany is about our power – we the people have power. But to maximize that power, billions of us must commit to changing the way we live and work. We must commit to living more consciously, and in harmony with all life on earth.
If we do this, the businesses currently taking our money and contributing the most to the climate emergency, will feel the financial impact. When their customers stop buying, they will have no choice but to change. That is our power. Bottom up change.
And when we start changing, who we vote for changes, and when we get our votes right, we can fill our parliaments with people who understand the challenges and commit to working towards overcoming – or at least lessening – the severity. We will support them too, because we know pain and sacrifice is necessary to overcome what lies ahead.
Believe in our power. It's not moving fast enough from the top, so we need to drive that change bottom-up and speed things up. Are you ready to make changes that matter and inspire others to change to? Great let's get going.
Where we are in 2022
For as long as it takes – look out for ideas on what we can all do by following #UncommonCourage. Pick one action and get started. Share what you're doing and inspire others to get on board.
Here we go – latest on top and updated every week
Top 10 sustainable travel tips according to Euronews
#1 | Flying less and staying longer is the simplest and most effective way to reduce your holiday carbon.
#2 | Swap planes for trains when in Europe where good connections link many holiday destinations. A train from London to Madrid emits approximately 174% less CO2 than flying.
#3 | Human-powered exploration is emissions-free and good for you! Walking, cycling or kayaking can also help you to better connect with local people. Opt for an electric bike if you need a boost.
#4 | Go electric. Some lodges in places like SA's Kruger National Park or Kenya's Ol Pejeta Reserve offer electric safari vehicles. These have the added benefit of being lower-emission, quieter and less disruptive to wildlife.
#5 | Watch your 'Foodprint'. Eating local limits how far your food travels before it hits your plate. Seek out Farmers' Markets and restaurants serving fresh, locally-sourced produce.
#6 | If you want to go one step further, eating a plant-based diet while you travel can reduce your personal footprint by up to 73 %.
#7 | Some major airlines including BA and KLM have recently allowed passengers to fund the use of sustainable aviation fuel (SAF). Mixed in a 50% ratio with standard fuel, SAFs may lower flight emissions by up to 80%.
#8 | The WTTC estimates tourism provides 319 million jobs globally. Smart travel protects forests from extractive industries, funds anti-poaching patrols, and helps establish marine and terrestrial reserves that preserve global biodiversity.
#9 | Saving the planet will need both reductions in carbon emissions and extensive rewilding. If you do choose to fly, look for nature-positive holidays which actively benefit wildlife and habitats, and pick trips that ensure the money you spend ends up in local hands.
#10 | Carbon offsets aren't a solution to our climate crisis. Want to be a greener traveller? The truth is you'll need to fly less and do more in your destination to reduce your carbon footprint. And when you do fly, make sure to make a positive difference.
Leave only 'green' footprints, take only memories. Set up an account with B1G1.org and offset your travel. B1G1 is trusted, meaningful and impactful. Source: euronews.travel
10 EASY ways to reduce our water consumption
Because by 2025, two-thirds of the planet will run short of fresh drinking water, according to healtheplanet.com. By 2050, more than 75% of the world could face drought, UN Report.
Turn the tap off when brushing your teeth.
Spend less than 5 minutes in the shower.
Repair leaks Immediately.
Install low-flow showerheads and toilets.
Use a front-loading washing machine and run it only when full.
Use a toilet tank displacement device (like a glass jar filled with water) to reduce the volume of water in the tank.
Use drip irrigation for lawns and gardens
Replace grass with shrubs and ground cover that require less water.
Water lawns in the early morning or late at night to prevent evaporation.
Harvest rainwater as an efficient way to water your garden.
Save water. Let's all commit to less waste in all areas of our life.
The Unsustainable Truth: is this the answer to the fossil fuel dilemma?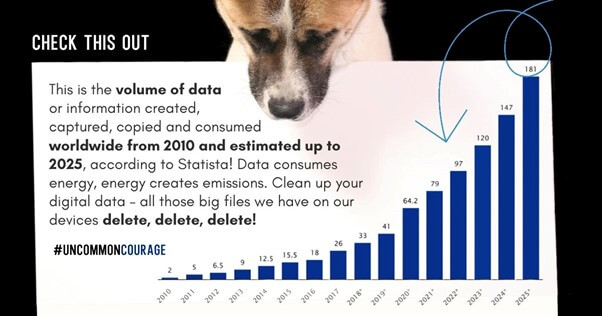 Cheers
Andrea
Connect with Andrea
andreatedwards.com , uncommon-courage.com
LinkedIn, Twitter, Facebook, YouTube, Instagram, Medium, Amazon.
Uncommon Courage: an invitation – my latest book
Uncommon Courage is an invitation to be your courageous best self every day. It's also an antidote to the overwhelm, fear, and rage rolling around the world. But it's more than a book; it's an invitation to join an inclusive community that wants to better understand humanities challenges – both global and personal – in order to take courageous action and create a better world for everyone. If Covid19 has given us the time and space to reflect, Uncommon Courage gives us the nudge we need to create lasting change.
You can buy it on Amazon, Apple Books, Barnes & Noble, Book Depository, Booktopia, Smashwords, Kobo, Gardners, Odilo, Indie Bound, BookShop by BookTrib and Scribd.
Better yet, order it from your local bookstore, so you can #SupportLocal.
You can read the reviews, including a new five-star review on Book Commentary, another five-star review on ReaderViews, a review on BookTrib, and three more on Booklife, another on Book Commentary and Blue Ink Reviews. I'm also collating reviews on my Website too. Have a look and grateful to everyone who has written or recorded one.
Come and join the conversation in my new Facebook Group Uncommon Courage.
Uncommon Courage, the podcast – Apple, Spotify and everywhere podcasts are published.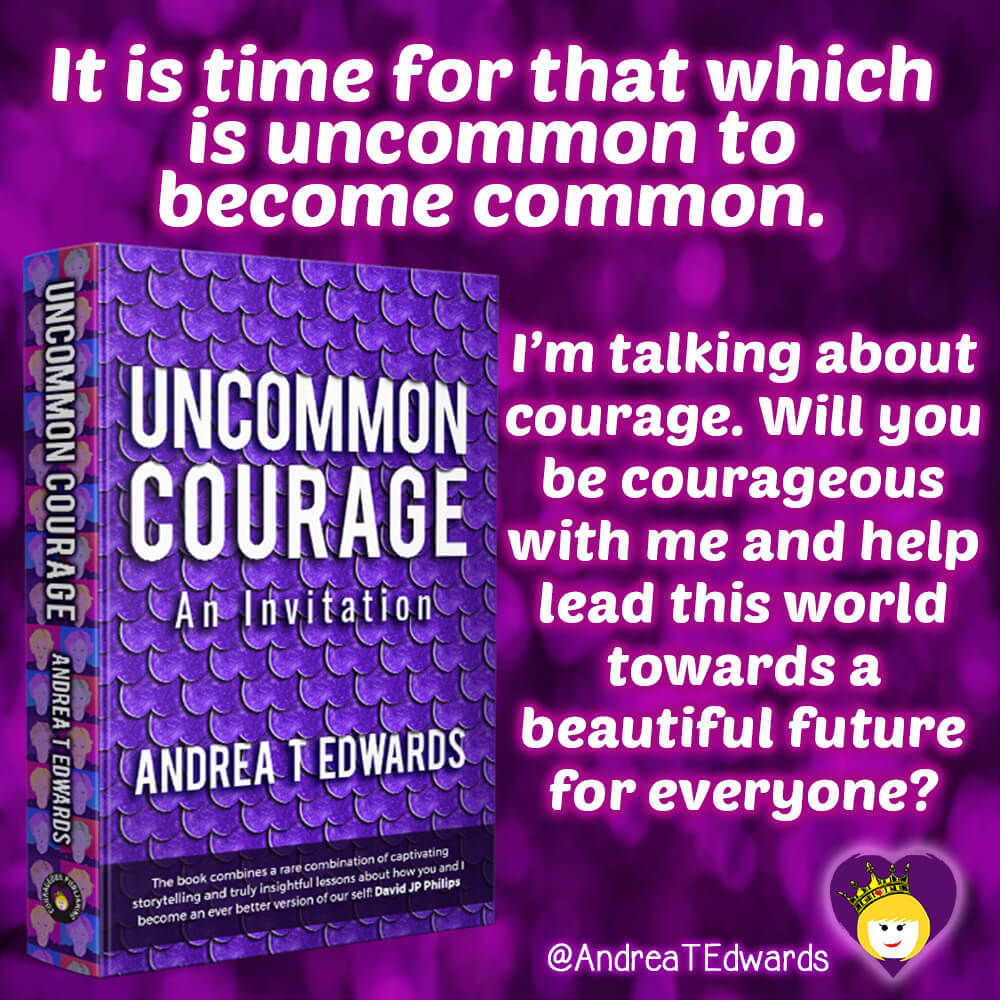 The Know Show
Check out The Know Show. It's a weekly wrap up of the news!
Listed by Book Authority in the 100 Best LinkedIn Books of All Time and 22 Best New LinkedIn eBooks To Read In 2021 and 2022 categories. Grab it today if you want to take your professional presence to the next level! When it comes to LinkedIn, it really is time to ask — can you really afford not to have this book in the hands of every employee?
Feedback
Have I done a great job for you? Can you write a reference on my LinkedIn profile or on my Google Business page? If not for me, why not write one for someone else who inspires you or has helped you? Join the #GivingEconomy.
Are you a Social CEO? The Social CEO: How Social Media Can Make You A Stronger Leader.
Want to claim your stage? Unleash Your Voice – Powerful Public Speaking for Every Woman