It's International Day of the Girl Child 2021. If you want to know why this is important, here is a link to UNICEF, the UN, and some history here: International Day of the Girl Child 2021; Importance and History, plus inspiration here International Day Of The Girl Child 2021: Leaders Post Inspirational Messages.
It is important!! Very important.
To give you a flavour of the backward steps we've taken in the last couple of years….
Lockdown brings alarming rise in modern slavery
Girls' education and COVID-19: New factsheet shows increased inequalities for the education of adolescent girls
10 million additional girls at risk of child marriage due to COVID-19
International Day of the Girl Child: There is a great risk that the progress of the last 20 years will be reduced to nothing
Gender-Based Violence In The Context Of COVID-19 Pandemic And Lockdown
#ThisLittleGirlIsMe
One of the initiatives this year features the hashtag #ThisLittleGirlIsMe. You might have seen it?
This is an idea from Inspiring Girls International, and here's their mission
Inspiring Girls International is an organisation dedicated to raising the aspirations of young girls around the world by connecting them with female role models.
We introduce young girls (aged 10-15 yrs) to the full variety of careers and options in life – and inspire them to aim high.
So I decided to take part, because I am happy to be a mentor to young girls and women everywhere. However, the biggest challenge I've seen consistently is a serious lack of self-belief and self-worth. If I can help women or girls with this, that will be a life well lived. Join me? Here's my contribution.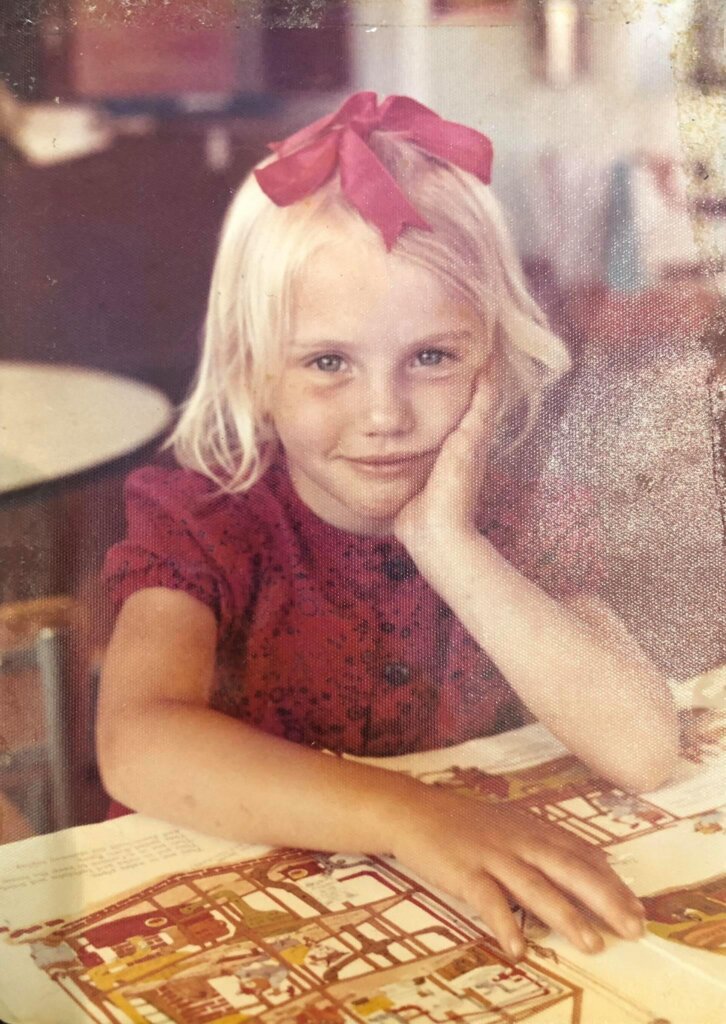 In this photo, her stubborn streak was already starting to form. She's never been one to follow the crowd, including joining this campaign. However, she knows it's important to be a role model for women and girl's whenever she can, especially on this International Day of the Girl Child, at a time when equality has slipped back by a generation.
Equality is good for everyone, because everyone benefits from equality – it gives us all more choices in how we live our lives. Equality is not a women's issue, because when you hold half the sky back, you hold us all back.
Growing up in country Australia, her childhood was wild and free – definitely a latchkey kid. As she moved into her teen years, her favorite person to spend time with was her dad (he's the one who always put ribbons in her hair too), and that's why she took up cycling and bodybuilding.
She loved being strong and she loved the fact boys weren't interested – apparently a girl with muscles was scary!!! But she had far too many things to do to be distracted by that nonsense. I mean just her passion for music took up an extraordinary amount of time!!
By her mid-teens, her parents' marriage fell apart, which was still an unusual thing back then, and the next few years saw her bubbling away with anger, confusion and resentment. The thing that sucked the most though, was she felt abandoned by her favorite parent.
It took some time to realize she was given a gift instead. The gift of freedom. A cutting of the ties to family. There's a gift in every experience, if you choose to see it that way.
She joined the Australian Army as a Musician, after finishing university. A learning experience if ever there was one! Then she ran communications for an Aerospace Company at 23! Amazing job. She took every chance offered to her – yes, yes, yes!
But it was time to unfurl her wings, and in 1995 (in her mid-20s) she took off, traveling and living around the world. It's been a time of taking chances, taking risks, opening her mind, building her courage and compassion muscles, releasing that anger, relishing in a career path that made wandering possible, and she's still going, living on a tropical island with her hubby and two boys today.
What she's learnt – and there's so much she's learnt, which is why she wrote her book, Uncommon Courage. But here's a few key lessons
Get your internal narrative under control. If it's telling you to play smaller, be smaller, that you're worthless, useless, stupid or anything else negative, it's time to tell that voice to 'do one'. If your internal voice is not convincing you to live a bigger and more beautiful life, then it's time to shut it up.
Learn to trust in your own counsel, your own wisdom within. While advice from other's is always worth hearing, if you only accept that, you also accept their fears and limitations. Listen to you first.
Take the path that makes you uncomfortable whenever you can. Discomfort is where the great stuff happens, it's where the grow happens, even when it's not a great experience at the time. Embrace uncertainty.
Don't put limits on your dreams, because we often think it's all we're worth. Put your heart and mind into the work that makes you sing from within, and allow the journey to flow from there. Who knows where it will take you?
When choosing a life partner, make sure it's someone who loves you and cherishes you, exactly as you are. Don't shrink for anyone, ever!! When you shrink you to please another, you lose you.
Enjoy the ride of life. Fight for a better future. Raise your voice. Believe in yourself. Surround yourself with beauty and always strive to be the best version of you. Don't let anyone get you off track, no matter how hard they try! That includes responding to the anger and vitriol on social media.
Why am I telling you this? Because 70% of girls feel more confident about their futures after hearing from women role models.
I encourage all the fabulous women in my network to participate in this campaign by Inspiring Girls International, led by Miriam Gonzalez Durantez, in honor of today's #internationaldayofthegirlchild.
A big thanks to Lavinia Thanapathy, Kerrie Phipps, Sally-Foley Lewis, Willie Wahlin and Joanne Flinn for your inspiration. I'm excited to launch a podcast tomorrow, which I recorded with a few of these ladies today.
Cheers
Andrea
Uncommon Courage – my new book – is available
You can buy it on Amazon, Apple Books, Barnes & Noble, Book Depository, Booktopia, Smashwords, Kobo, Gardners, Odilo and Scribd.
Do check out my new Website uncommon-courage.com.
Come and join the conversation in my new Facebook Group Uncommon Courage.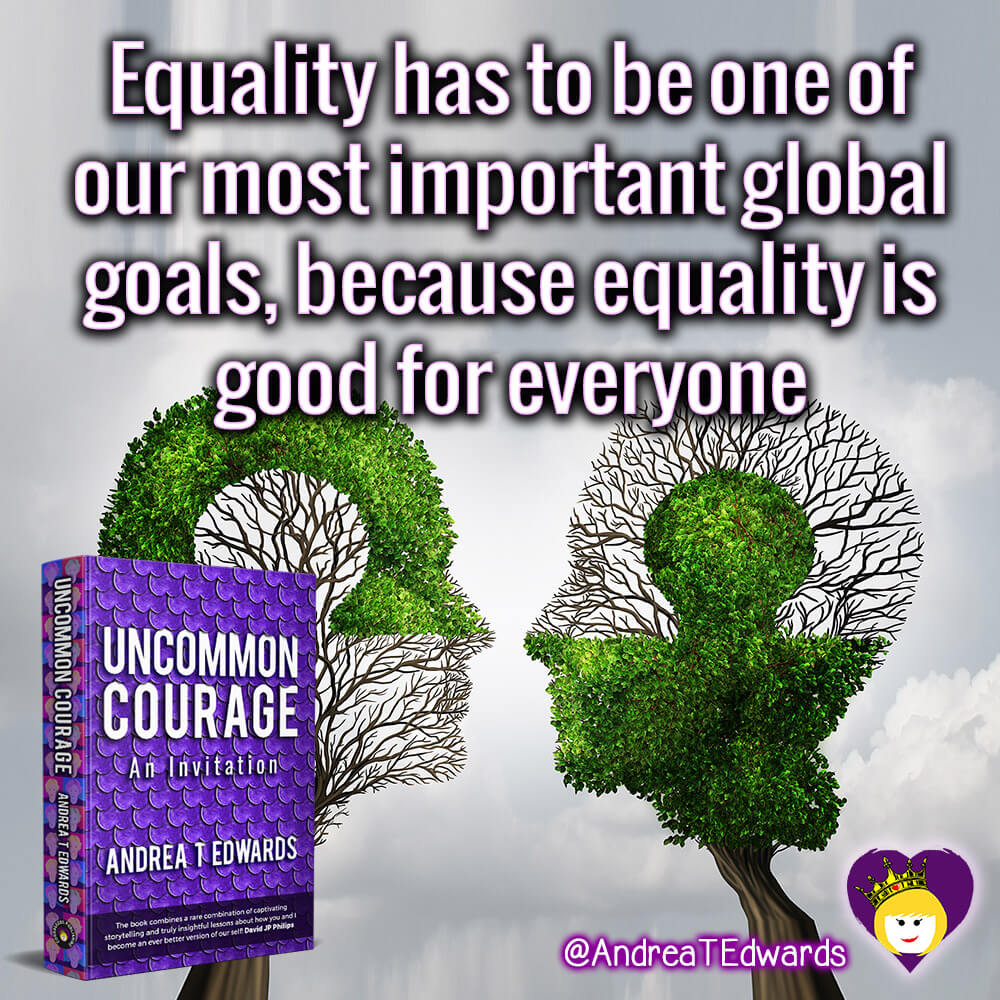 Connect with me
Website, LinkedIn, Twitter, Facebook, YouTube, Instagram, Medium, SlideShare, Amazon.
The Know Show
Check out The Know Show. It's new and a weekly wrap up of the news!
18 Steps to an All-Star LinkedIn Profile
Listed by Book Authority in the 100 Best LinkedIn Books of All Time and 22 Best New LinkedIn eBooks To Read In 2021 categories. Grab it today if you want to take your professional presence to the next level! When it comes to LinkedIn, it really is time to ask — can you really afford not to have this book in the hands of every employee?
Feedback
Have I done a great job for you? Can you write a reference on my LinkedIn profile or on my Google Business page? If not for me, why not write one for someone else who inspires you or has helped you? Join the #GivingEconomy
Check out Second Nature Social on my YouTube channel.
Want proof social leadership transforms business and attracts customers? Check out this case study with IBM Asia Pacific.