Our world has become so divided.
We rage and scream at those who feel or think differently to us.
We hate people who represent something we know nothing about.
Hate, rage, anger …
Where has it gotten us?
We don't speak to each other anymore.
No one is listening either.
Do we feel good retreating to our respective sides?
Do we feel any sense of relief when we express our rage—through our words or violence?
Or does it leave us feeling worse? Unquenched?
To get back to each other and find some balance in the world again, we have to love it all.
"When you live with hate in your heart, you can never truly be in love with life. To really love, you've got to love it all."
Uncommon Courage is a path to inner contentment, peace, and happiness. It can also help us overcome this limiting divide. It is a book of hope in challenging times.
Cheers
Andrea
Uncommon Courage – my new book – is available
You can buy it on Amazon, Apple Books, Barnes & Noble, Book Depository, Booktopia, Smashwords, Kobo, Gardners, Odilo and Scribd.
You can read the reviews, including a five-star review on ReaderViews, an excellent one on Booklife, and I'm collating reviews on my Website too. Have a look and grateful to everyone who has written or recorded one.
Come and join the conversation in my new Facebook Group Uncommon Courage.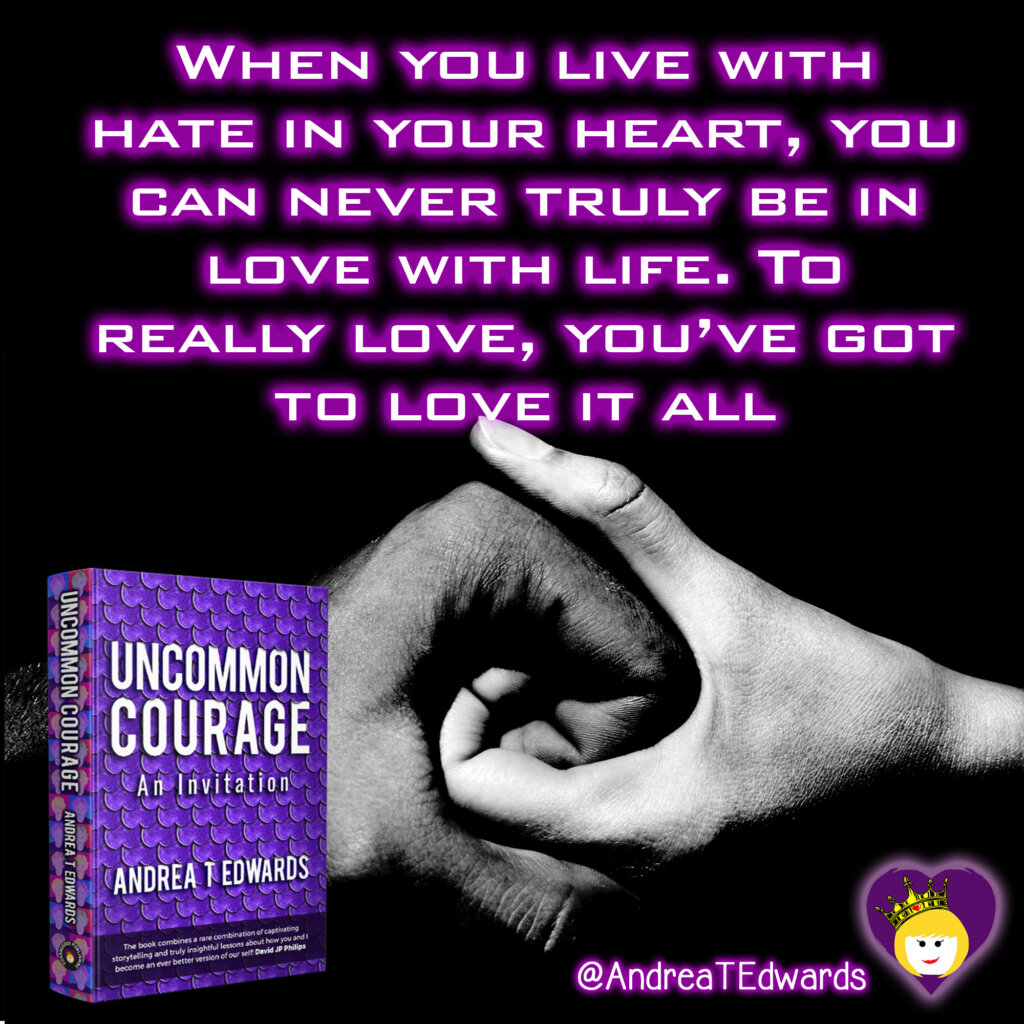 Connect with me
Website, LinkedIn, Twitter, Facebook, YouTube, Instagram, Medium, SlideShare, Amazon.
The Know Show
Check out The Know Show. It's a weekly wrap up of the news!
Listed by Book Authority in the 100 Best LinkedIn Books of All Time and 22 Best New LinkedIn eBooks To Read In 2021 categories. Grab it today if you want to take your professional presence to the next level! When it comes to LinkedIn, it really is time to ask — can you really afford not to have this book in the hands of every employee?
Feedback
Have I done a great job for you? Can you write a reference on my LinkedIn profile or on my Google Business page? If not for me, why not write one for someone else who inspires you or has helped you? Join the #GivingEconomy
Check out Second Nature Social on my YouTube channel.
Want proof social leadership transforms business and attracts customers? Check out this case study with IBM Asia Pacific.