Another intense week in the news, and of course, I was completely lost in the story of Afghanistan. On social media, I felt deep fear, intense sadness and shame ricochet around the world, as we all came to terms with this news and tried to understand what it meant for the people of Afghanistan. It definitely felt like the last straw in a bruised world.
When I pondered this news, my real grief sat with the women and girls of Afghanistan, the LGBTQIA community, and those who worked in government, the media, or with the people who served the US and NATO forces. What happens next is really unknown.
What we know is, immense suffering has been unleashed on the people of Afghanistan, a country already suffering a four-year drought that has resulted in food shortages, Covid on the rise, panic for people desperate to escape with exits cut off, funding and bank accounts frozen, and more, we know the weeks, months and years ahead will be very difficult for so many people.
When I suggest people read around the news, this is definitely one to go wide on. If you're in the US, don't just read the US perspective in the media. Read/watch Aljazeera, the UK, Australia, Singapore and other country perspectives. All countries share news from a point of view relevant to them, so it's really important to go wide.
But this news did feel like a last straw as I watched the commentary across the media and digital airwaves. When the world is already dealing with so much, this felt like a moment of doom.
How do we get our heads straight at a time like this? The only thing I know that works is action. If you are feeling lost, in despair, or that all hope is lost, move to action. Find something you are passionate about and get involved or speak up.
If you want to help Afghanistan, be an advocate for the charities who are doing great work. Donate to worthy causes
Beyond that, do something locally to help people who have nothing – cook food, donate, volunteer for help lines
Get involved in the climate emergency – start at home by being more sustainable (this takes time), write to your elected officials to demand action, organize a beach clean-up, write, share knowledge, help raise awareness in your community
Create – if you've always wanted to write a book, launch a podcast, a YouTube channel, a blog – this is the time to get started
Just a few ideas. Action is where hope lies. Contributing to a cause bigger than yourself is the way forward and the way out of despair. It's what saves me.
Cheers
Andrea
What I've been reading on Afghanistan     
Afghanistan: Taliban 'tortured and massacred' men from Hazara minority
LGBT in Afghanistan: 'I could be killed on the spot'
Zaki Anwari: Afghan footballer falls to death from US plane in Kabul
Biden defends 'messy' US pull-out from Afghanistan
Taliban's capture of Kabul forces many to flee to the airport as Afghanistan's women fear for their future tks Jana Bedyoun
Taliban 'carrying out door-to-door manhunt'
Watch: How the media is changing under Taliban rule
Afghanistan crisis: 'Many here will be deeply fearful for their future'
IMF suspends Afghanistan's access to funds
UN aid chief in Afghanistan warns of hunger caused by drought
Afghanistan: 'All female staff have left my Kabul hotel'
Just 26 people rescued on first RAAF Afghan flight
Deceptions and lies: What really happened in Afghanistan
US Soldiers Films Chaos From MRAP Gunner Turret In Kabul – tks Steve Johnson
Afghanistan: What's the impact of Taliban's return on international order?
Uncertain times ahead for Afghan women
What will happen to Afghanistan's women and girls under Taliban rule?
Afghanistan: striking image shows 640 people fleeing Kabul in packed US military plane
Biden stands behind Afghan withdrawal, despite 'hard and messy' final days.
Taliban's capture of Kabul forces many to flee to the airport as Afghanistan's women fear for their future tks Jenni Thorman
UK confident it can get Britons out of Afghanistan, Ben Wallace says
It has taken 20 years to prove the invasion of Afghanistan was totally unnecessary
An Afghan woman in Kabul: 'Now I have to burn everything I achieved'
'We see silence filled with fear': female Afghan journalists plead for help
20-Year U.S. War Ending as It Began, With Taliban Ruling Afghanistan
Kabul airport: footage appears to show Afghans falling from plane after take off
Australian troops assist in Afghanistan evacuations tks Kerrie Phipps
As Kabul falls, Biden backlash grows
Kabul's Sudden Fall to Taliban Ends U.S. Era in Afghanistan
Taliban Capture Strategic Cities as Biden Speeds Troop Deployment to Afghanistan
Afghan conflict: Taliban take Mazar-i-Sharif, government's last northern stronghold
The Afghan Military Was Built Over 20 Years. How Did It Collapse So Quickly?
Afghanistan: Taliban carrying out door-to-door manhunt, report says
Lee Kuan Yew's Prophetic Insights On Afghanistan In 2009 – tks Pamela Killick-Calver
Uncommon Courage – my new book – is available
You can buy it on Amazon, Apple Books, Barnes & Noble, Smashwords, Rakuten Kobo, and Scribd.
Do check out my new Website uncommon-courage.com.
Come and join the conversation in my new Facebook Group Uncommon Courage.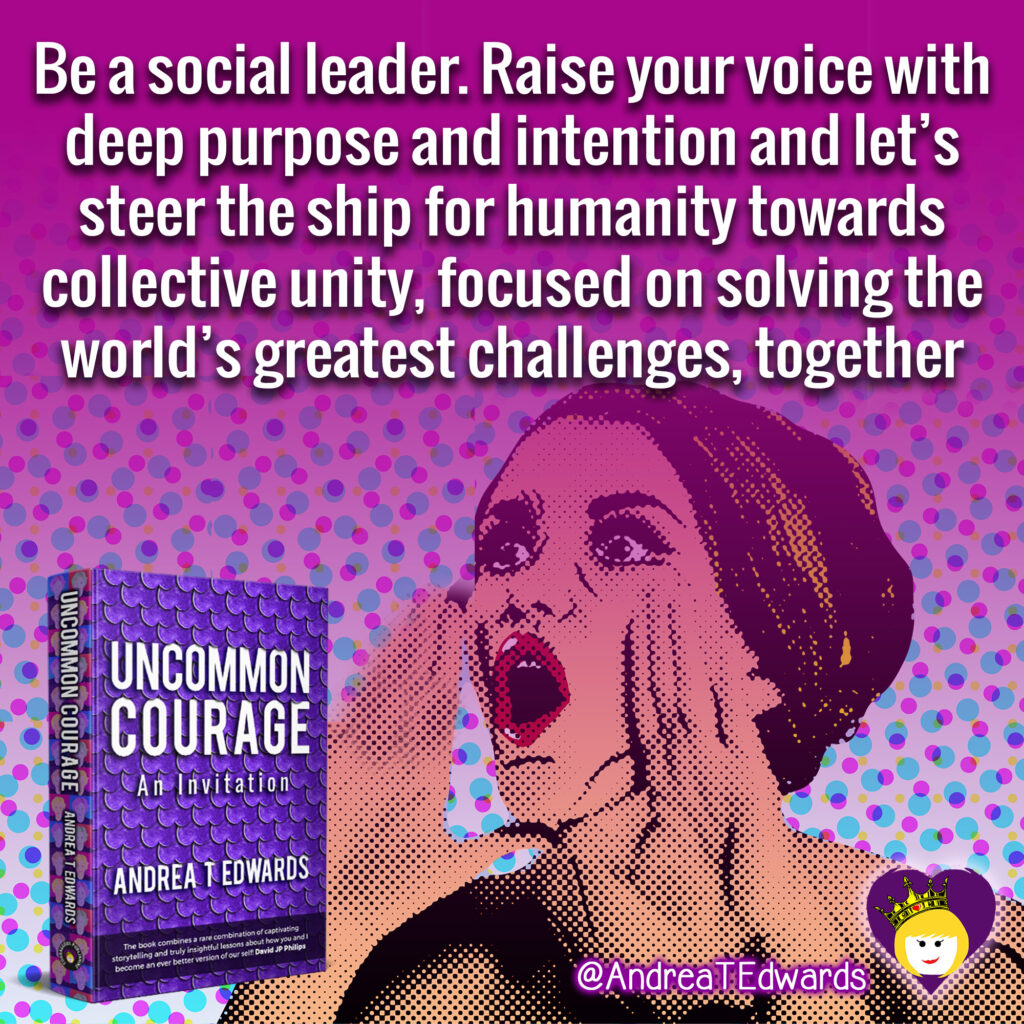 Connect with me
Website, LinkedIn, Twitter, Facebook, YouTube, Instagram, Medium, SlideShare, Amazon.
18 Steps to an All-Star LinkedIn Profile
Listed by Book Authority in the 100 Best LinkedIn Books of All Time and 22 Best New LinkedIn eBooks To Read In 2021 categories. Grab it today if you want to take your professional presence to the next level! When it comes to LinkedIn, it really is time to ask — can you really afford not to have this book in the hands of every employee?
Feedback
Have I done a great job for you? Can you write a reference on my LinkedIn profile or on my Google Business page? If not for me, why not write one for someone else who inspires you or has helped you? Join the #GivingEconomy
Check out Second Nature Social on my YouTube channel.
Want proof social leadership transforms business and attracts customers? Check out this case study with IBM Asia Pacific.